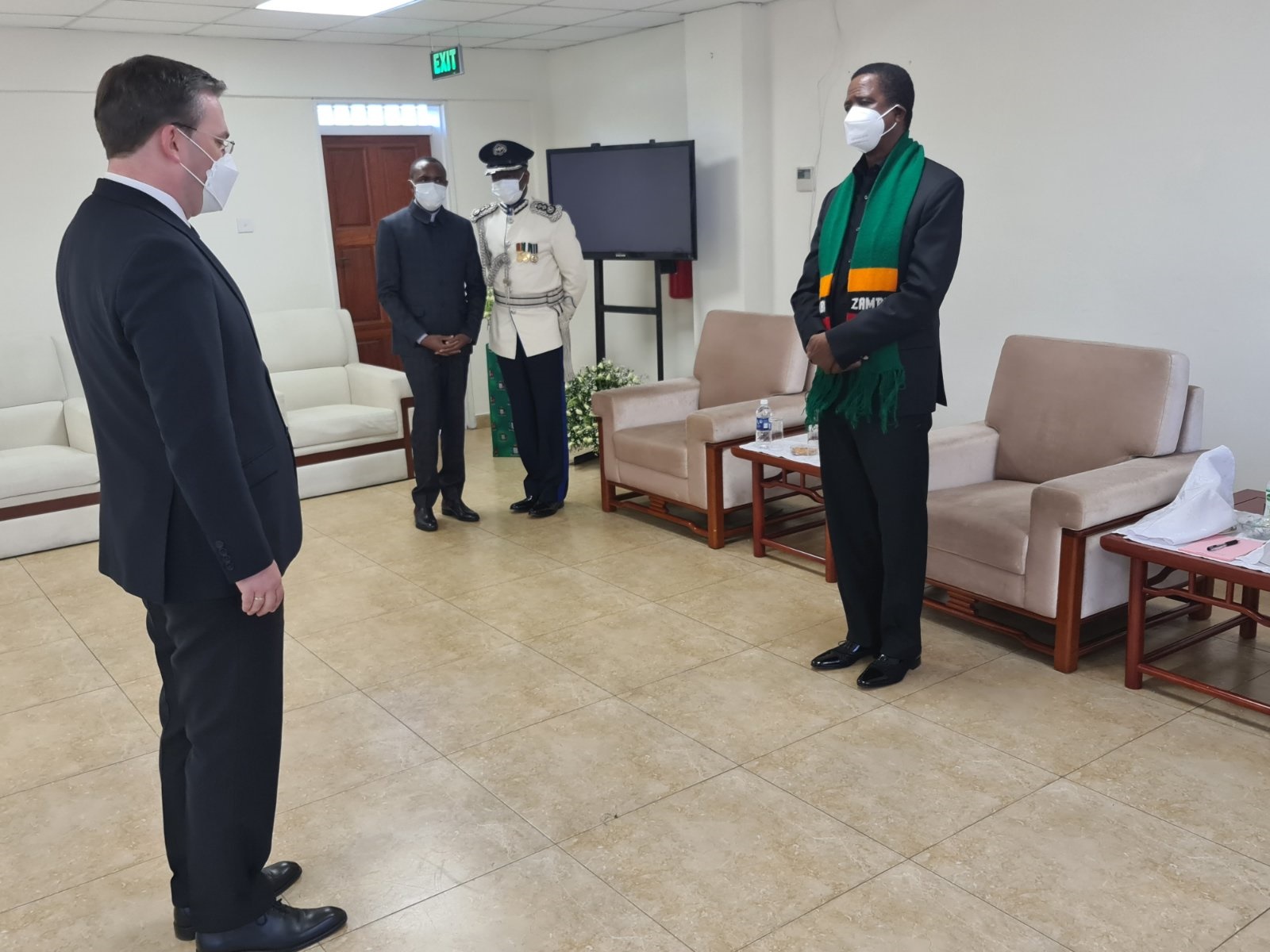 Minister of Foreign Affairs of the Republic of Serbia Nikola Selakovic had a number of meetings today in Lusaka with officials from African countries, who arrived in Zambia to attend the funeral of the political founder of the independence and the first President of the country Kenneth Kaunda.
Before the state funeral held at a stadium in Lusaka, Selakovic first expressed his condolences to the President of Zambia Edgar Chagwa Lungu, and then also had talks with high-ranking officials of African countries and representatives of multilateral organizations.
Minister Selakovic talked, among others, with President of the Republic of South Africa Cyril Ramaphosa, President of Ghana Nana Akufo-Addo, President of Mozambique Filipe Nyusi, President of Namibia Hage Geingob, President of Botswana Mokgweetsi Masisi, President of Kenya Uhuru Kenyatta and President of Malawi Lazarus Chakwera. Selakovic also met with Prime Minister of Lesotho Moeketsi Majoro, Ethiopian Parliament Speaker Tagesse Chafo, Chairperson of the African Union Commission Moussa Faki Mahamat and Secretary General of the Commonwealth Patricia Scotland.
In the talks, the Minister pointed out that Serbia and African countries have maintained friendly relations for decades.
According to the Minister, Serbia wished to continue to further promote cooperation and foster friendly relations with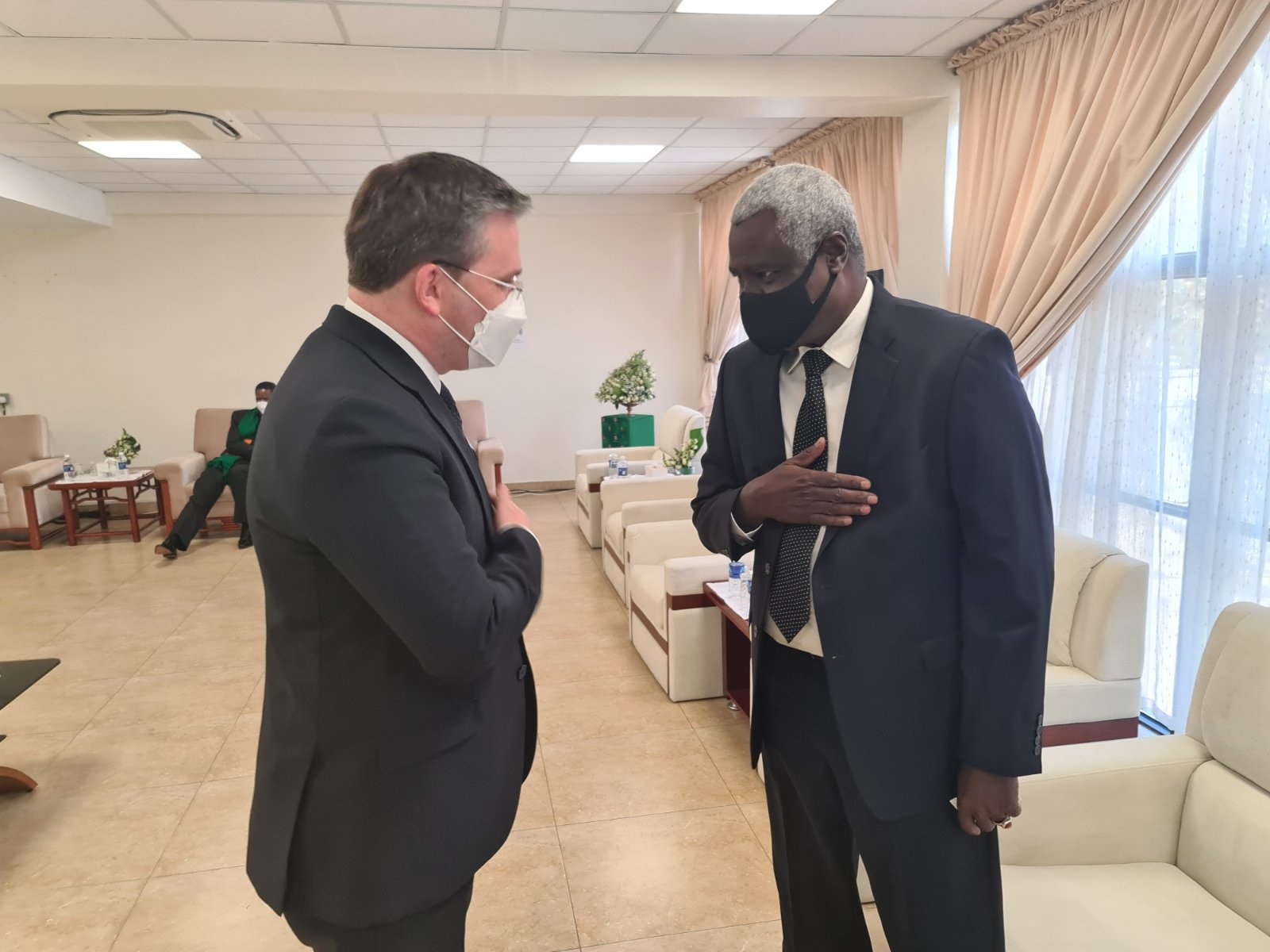 African countries, on the basis of common freedom-loving traditions.
Minister Selakovic informed his interlocutors about the upcoming marking of the 60th anniversary of the Non-Aligned Movement in Belgrade, expressing the expectation that African countries would be represented at the highest level.
Selakovic pointed out that Serbia and African countries were inextricably linked by the commitment to peaceful settlement of disputes, tolerance, equality, the right to sustainable development, respect for international law, sovereignty and territorial integrity.
2 July 2021